When you're in the honeymoon phase of your marriage there is no argument that will derail your love because the feelings are so intense and the connection is so passionate.
If you are fortunate enough to get through the honeymoon phase as most married couples do, there are 12 arguments that almost every marriage goes through if you want to last.
The What are You Doing Fight?
This is probably the first fight you will have after the honeymoon phase. This is the fight were the intense love has worn off and the idiosyncracies of your partner starts to wear on your nerves.
The Proving Your Right Fight!
This type of fight starts when each couple's views on the relationship from their own point-of-view. Each person will expend tremendous amounts of energy making sure their point is heard, but usually, nothing gets resolved.
The You're Nagging and I'm not listening Fight.
The type of fight occurs when a "What Are You Doing?" Fight goes unresolved. The frustrated partner then ramps up the emotions to the point where the other partner tends to ignore it.
The When are You Going To Do The( Insert Chore Here) Fight!
When household responsibilites that were once 50/50 in a relationship have now become one-sided. This fight is usually an undercurrent of what is really going on. It's about the expectations of the relationship and feeling appreciated.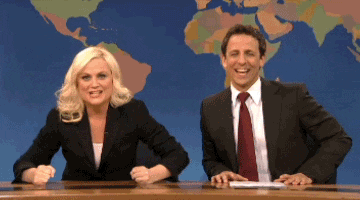 The He/She Better Do Right By My Birthday Fight!
When the special time to show appreciation turns into the same old boring celebration. This fight usually occurs because no matter what, Partner B does, he/she will never meet the expectations of Partner A.
The Bad Reputation Fight!
Because you've argued about the same thing so many times you stay in defense mode instead of getting to the core of the problem. This argument is hard to overcome because the defenses you have built up over time keeps you from getting to the core of the issue.
The You Don't Care About Me Fight!
When a fight falls on deaf ears and Partner A feels that Partner B doesn't care enough to do anything to change it.
Parenting Differences Fight!
When your personality differences become a problem when it comes to raising your kids.
The Money Fight!
When the an individuals thoughts and priorities about money aren't discussed and agreed upon.
The Sex Fight!
When the anger, arguing and acrimony about sex turns into an argument.
The In-Laws
When you don't have a plan on how you will interact with each other's families affects your relationship.
In order to conquer any of these 12 arguments, you have to work at figuring out what is the core issue you are mad about and communicating it to your partner so you can have to marriage journey that you want.
Keith Dent is a relationship and life coach at Strive2Succeed Coaching and the author of "In The Paint: How to Win at the Game of  Love." His work has appeared on The Good Men Project, MamaMia, and The Real Dad's Network. If you'd like to figure out the type of relationship that is best for you, give him a shout via email at info@strive2succeedcoaching.com